The product content distribution solution

 
for E-Commerce teams.
Simplifying data delivery for 1,694 companies
A robust all-in-one E-Commerce platform.
Content Distribution
Syndy offers smart content mapping technology that enables users to send accurate and complete product content to online retailers, tailor-made to their needs.
Sales Optimisation
After sending content from Syndy, users can track content placement across retailers websites, which then enables users to optimise content for online sales.
Content Management
Syndy's platform offers an extensive range of PIM and DAM functionalities that allows users to easily manage product content and digital assets for Omni-Channel use.
Content Creation
Users in need of content creation services can turn Syndy's E-Commerce content creation agency called Paxshot.com: pack shots, 360 degrees images, mobile-ready images, 3D renders, videos and more.
Named 1 of 10 fastest growing tech companies in The Benelux  – The Next Web, 2016
 

You put customers first. So do we.
Nothing is more important to us than enabling the success of our clients. This commitment defines who we are and everything we do. It's just one of the reasons why so many leading suppliers choose Syndy.

Syndy offers a range of integration solutions with existing data sources including PIM/DAM/ERP/MDM and E-Commerce Analytics solutions.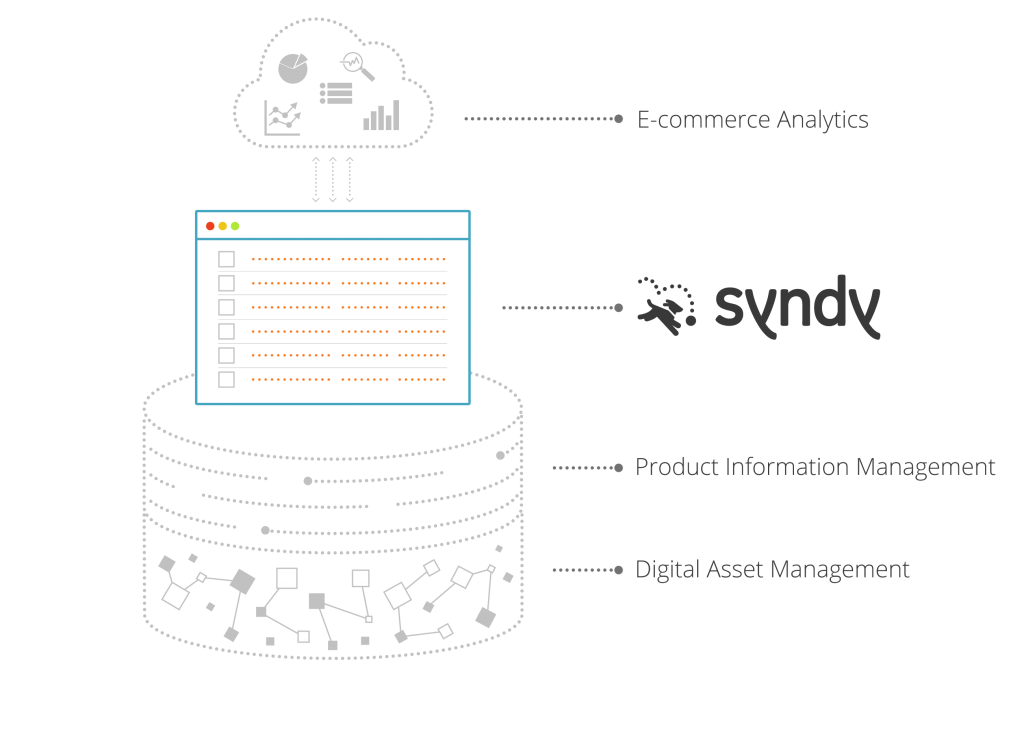 Join Syndy's Partner Programme to connect with thousands of suppliers and retailers and grow your business.

Reach out to our awesome support team with all your questions.
Amsterdam office
Laan van Kronenburg 14, 1183 AS, Amstelveen, The Netherlands
+31 20 894 3110
info@syndy.com
London office
+44 20 380 83 657
info@syndy.com
New York office
+1 347 688 7905
info@syndy.com