Enabling E-Commerce teams


to optimise product content distribution and online conversion.
Trusted by 1,672 companies globally. What are you waiting for?
The only E-commerce solution you need
Content Distribution
Finally, an easy way to distribute accurate, high-quality product content to every online retailer; tailored to retailer-specific needs and local content requirements.
Conversion Optimization
Syndy tracks if content is optimised for conversion across local retailer websites for maximum sales and to empower our users to make smarter decisions.
Content Management
Manage all of your E-Commerce product content on Syndy's simple to use, online platform that supports unlimited SKU's, storage and users.
Content Creation
Syndy's team of content experts is ready to create the best content for you; including pack shots, 360 degrees photography, 3D renders, videos and more.
We're building the #1 Enterprise cloud solution for product content distribution and conversion.
Top 10 fastest growing tech companies in The Benelux  – The Next Web, 2016
 

You put customers first. So do we.
Nothing is more important to us than enabling the success of our clients. This commitment defines who we are and everything we do. It's just one of the reasons why so many leading suppliers choose Syndy.

Syndy easily connects with all your existing data sources, like PIM/DAM/ERP/MDM and E-Commerce analytics solutions.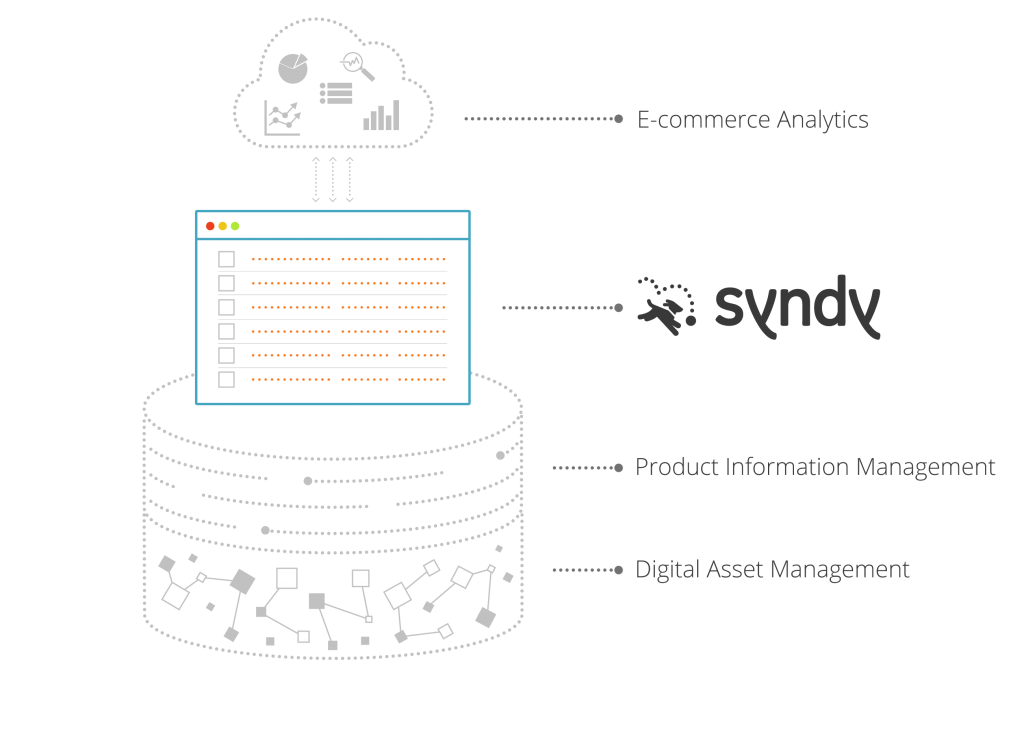 Join Syndy's Partner Programme to connect with thousands of suppliers and retailers and grow your business.

Reach out to our awesome support team with all your questions.
Amsterdam office
Laan van Kronenburg 14, 1183 AS, Amstelveen, The Netherlands
+31 20 894 3110
info@syndy.com
London office
+44 20 380 83 657
info@syndy.com
New York office
+1 347 688 7905
info@syndy.com