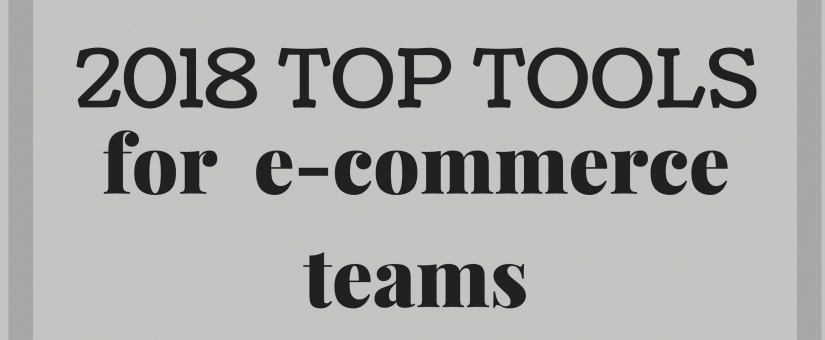 Posted by Pierre Dupuis-Blankevoort
On March 20, 2018
Hi there,
My name is Sophie and I am working in Business Development at Syndy. You are an e-commerce manager, or you are working in the e-commerce field ? Then this article will definitely help you.
I have selected 10 interesting and valuable tools that you should use in order to better succeed at tackling E-commerce duties.
If you find this article helpful, feel free to share it with friends. I would be delighted if you learned something new 🙂
USER EXPERIENCE
Unbxd allows you to optimize your online site search by giving customers a more personalized experience. Enhance user experience with product recommendations.
Unbxd lets you see a report of how users are finding out the right products.
CUSTOMER SERVICE
Zendesk is a leader in providing customer service through e-mail, phone but also chat.
This platform lets you connect with customers on a relationship level. It's easy to setup and easy to use. If a customer needs help, easily collaborate with the customer and the company.
Zendesk collects the data from those customer interactions and makes sure your business is in good light. It can also record response times so you can improve on certain areas of your online interactions.
REFERRAL CAMPAINGS
ReferralCandy allows you to create referral campaigns on the fly. You can set offers, different rewards, and control exactly what your customers can and cannot see.
MARKETING PLATFORM
Betaout is one marketing automation platform built specifically for e-commerce businesses. It allows you to serve personalized content based on visitor behavior and segments customers into groups.
CREATE DESIGN
Canva is a flexible yet incredibly helpful tool that allows you to create great design assets quickly.
From social media assets to blog posts imagery. It's very easy to put great looking images together when you're pressed for time and budget.
You can use the various design assets Canva provides (shapes, layouts, etc.) or upload your own. Then just export and use it wherever you need.
PHOTOGRAPHY FOR FREE
Pexels collates royalty-free stock photography from various sources. It's all free to use based on creative commons licensing, so you don't need to worry about attribution.
You can search for photography based on keywords. Finding relevant imagery for your content and other marketing assets is refreshingly quick.
GROW YOUR WEBSITE'S TRAFIC
SumoMe provides you e-mail capturing and analytics tools. Welcome mats, scrolling sidebars and content analytics all come right out of the box.
It also includes tools that make sharing much easier, too. Highlighter, for example, allows visitors to share any text they have highlighted on the page.
ANALYTICS API & CUSTOMER DATA PLATFORM
Analytics platforms, display ads (e.g. Facebook) and email marketing tools tend not to communicate with each other directly out of the box.
You could hire a developer to connect the APIs of the tools you use. Or you could use an integration tool like Segment.
Using a short line of code, Segment allows you to integrate hundreds of tools (including many listed in this article) without the heavy development work.
DIGITAL MARKETING PLATFORM
If you are looking into the analytics of all online marketing including social media, SEO, and PPCS, SEMrush is perfect. This tool is powerful for competitor and advertising research.
When you type in the URL of your domain name, you are able to view domain analytics through organic and advertising research. Their video and display advertising is currently in beta, however, you can see all digital content without going to the actual provider.
SEMRush analyzes your content so it can perform better against your competitors.
Syndy in a nutshell:
Syndy is a product marketing tool for brands to distribute, optimise and manage product content across retailer websites. We help companies grow online sales and drive efficiencies.