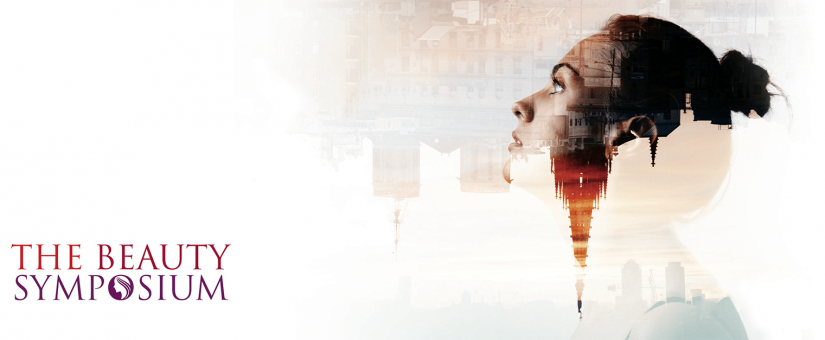 Posted by Keira Yeager
On March 13, 2017
Beauty Symposium, content
On March 7, I had the pleasure of attending The Red Tree Consulting's The Beauty Symposium. The event began with a powerful quote: "We as beauty brands are becoming not only product companies, but product & media companies" – Estee Lauder. Here at Syndy, we especially connect with this – as we focus on the shift from traditional retail (selling product) to E-Commerce (selling content).

The theme of the event was FACE • PLACE • SPACE.
FACE: The way that consumers recognize and interact with brands.
PLACE: Where a brand's target market lives and goes to for information or products.
SPACE: Whether a brand is untouched or different/ better than its competition.
This event highlighted rock stars in the Beauty Industry:
Kelly Kovack: Founder, Brand Growth Management, BeautyMatter and Odin New York
Michael Van Clarke: Hairdresser, Entrepreneur, and Founder, 3''' more inches
Lara Morgan: Founder, Pacific Amenities, Owner, Scentered, and Investor
Crispin Reed: Founder, Skyscraper Consulting
Paula Zuccotti: Ethnographer, Photographer and Trends Forecaster
1. Kelly Kovack
Kelly started a business; in a luxury and niche category, in an industry she had no experience in, with 3 of her friends. Damn.
Kelly's brand; Odin; is an ungendered fragrance that demands customer engagement. All with the same sleek packaging and design, customers need to educate themselves before making an informed purchase.
Kelly's story was incredibly inspiring. My main takeaway was when she expressed that the story you build isn't the end goal, your ability to stick to it is.
She also addressed the difference between 'customization' and 'personalization' – two terms that are widely tangled in the market.
Customization: totally and completely designed for one customer
Personalization: a more scalable way to appear customized – comprised of a blend of current offer choices.
2. Michael Van Clarke
Michael is a renowned hair dresser and entrepreneur, and began his career as an apprentice to John Frieda. Their hair products were initially introduced as adaptations of existing products; reimagining their usage, dosage, and blend.
Michael advised that as an expert in the industry; his end goal is to supply hair care versus merely hair cosmetics (yes, the major brands we love are hurting our hair or at least masking the problem). He always prioritizes quality and value – which yields a product development lifecycle of 2-3 years. His products are all approved, trusted, and backed professionals.
Michael's branding exists in quite unique and untouched space – challenging customers to admit a problem and actively commit to solving it. Stay tuned… if you're all lucky I may share my own before and after from the 3''' More Inches I returned home with.
3. Lara Morgan
Nothing could have inspired me more, on the day before International Women's Day, than Lara Morgan. Not only was her passion infectious, but she so perfectly embodied the ideal entrepreneur.
Her message ranged from "Persistence is key" and "Be consistent but still be outstanding" to "If you do your homework you can go play" and "When it goes badly, put your To-Do list away and go on holiday".
Lara certainly knows how to work hard – but the most valuable piece of advice I gathered was that it is possible to maintain a work-life balance at any stage or level of your career.
Her new aromatherapy balm; Scentered; is my new secret to escaping the rigor of my career and finding my happy place – if even for a second from the hallway in between meetings.
4. Crispin Reed
After a short coffee break between speakers, an old and frail Crispin Reed walks into The Beauty Symposium. Wrinkly and slow, sporting a straw fedora hat, he starts to address stereotypes.
With the help of a few greeting card samples poking fun at getting older, Crispin questioned why it was socially acceptable to discriminate against and generalize for "50 and overs" although society has progressed so much against discriminating by race and gender.
Crispin showed advertisements aimed at older generations – often segmenting markets that don't need to be segmented at all:
Skincare for ages 45-60: who's to say a 44-year-old wouldn't benefit from this?
Computer lessons for 'puzzled' 50 and overs: why can't any puzzled person sign up?
Crispin advised that the best way to reach a customer is to identify their 'itch' – then build a brand or a product that scratches it. The best way to do this? Keep asking WHY (5 times) to reveal the true driver.
Why? Because beneath every 85-year-old man, there is a 50-year-old.
And with that, Crispin removed his old-man mask and fedora. Mic. Drop.
5. Paula Zuccotti
Let me begin with: Paula is a fascinating woman with an even more fascinating story to tell. She has the ability to capture life and perspective through peoples' physical interaction with objects. And she understands that everything is not what it seems (or even how brands intend for it to act).
World's most popular camera
Netflix's most popular streaming platform
World's most popular video camera
Paula explained that if you change perspective, you will learn more about your brand.
And with that, Paula started The Overworld; hoping to create questions that Google.com can't answer and to create new hypotheses in regards to what people touch, and how they interact.
Paula travelled the world to track what people physically touched in a 24-hour period. Then, she boxed everything up and laid it out in a single photo frame. What she found was truly incredible, insightful, and quite revealing. By taking a closer look inside homes, shelves, and processes – she proved that there is a vast misalignment between store layouts/ marketer's intentions and actually customer behaviour post-purchase.
Challenge yourself to think about what you touch on a daily basis, and what those objects mean to you. Then pick up a copy of her book; Everything We Touch.
Syndy in a nutshell:
Syndy is a product marketing tool for brands to distribute, optimise and manage product content across retailer websites. We help companies grow online sales and drive efficiencies.
Check out our most popular blog posts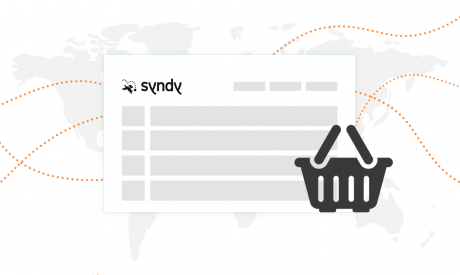 Posted by Keira Yeager
On December 15, 2016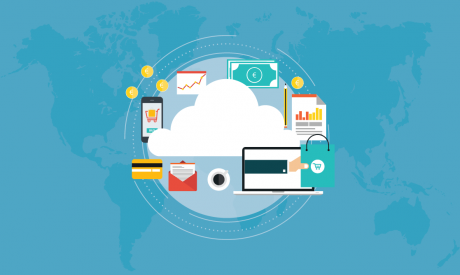 Posted by Pierre Dupuis-Blankevoort
On January 20, 2017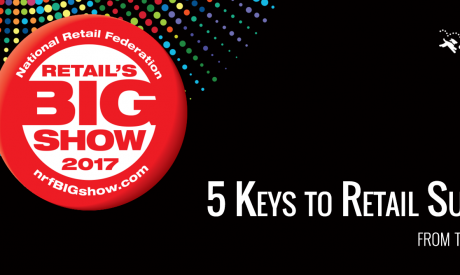 Posted by Keira Yeager
On January 25, 2017