Shipping your product content
to a retailer's webshop
So, a retailer has requested you to ship your product content for their webshop using the Syndy platform. Not to worry, using Syndy is simple. Here are the 4 easy steps for you to follow to get your content shipped to your retailer's website quickly and efficiently. 
Step 1
Filter out your products in the retailer's range
After logging in, you will land on a page listing all your product profiles on Syndy. To see the list products for which your retailer has requested enriched product content, use the filter on the top right side of the screen (It becomes especially helpful when you have more retailers connected to your products on Syndy). To proceed, simply select a product you want to start editing.
Step 2
Start adding your content
Good job! You've landed on the product profile (template) containing all the content fields that have been requested by your retailer. Simply click on each field and start filling in product information.  If some of the fields are not applicable to the product, select N/A and proceed to the next field.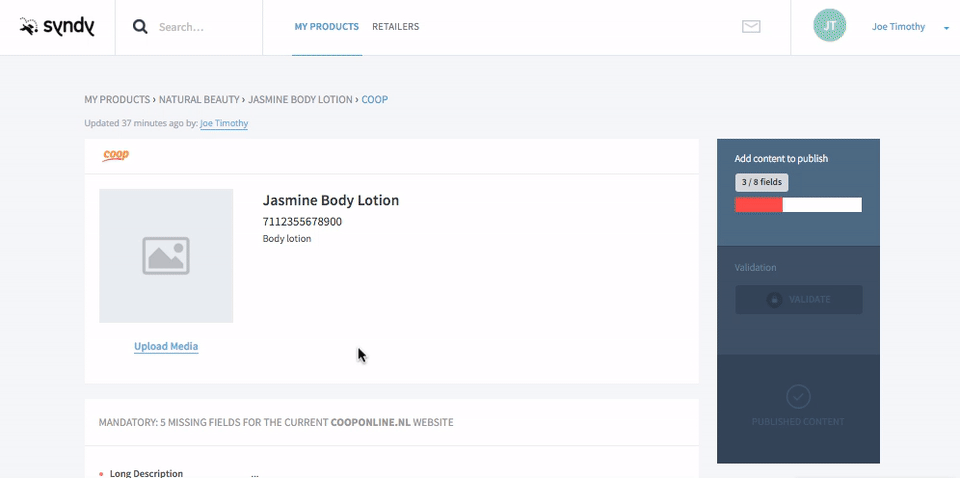 Step 3
Upload media
They say that an image is worth a thousand words, so don't forget to provide your retailers with high-quality product images. Syndy's media gallery is designed to help you upload all of your media files to Syndy by simply dragging and dropping them.
If you already have images uploaded make sure their position is correct. Here is how you do it: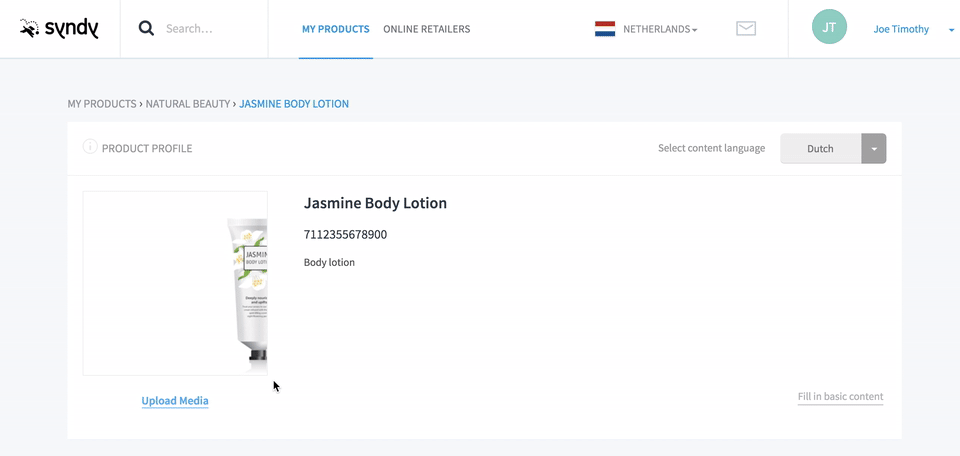 Step 4
Validate
Product validation is the last step to make sure that you've provided all the content requested by your retailer. You can validate your product content only when it's 100% complete, or in other words, all the fields in the template have been filled in with product content.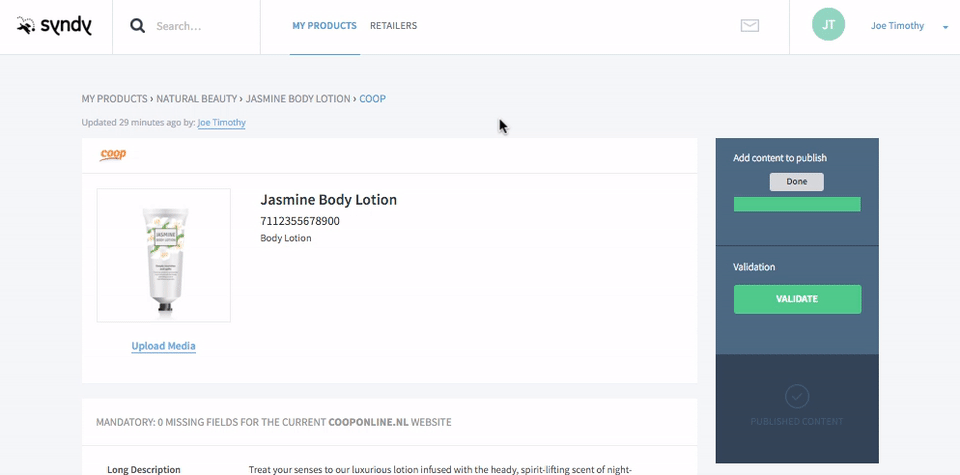 Content publication to a retailer
Every new product content update that you make on Syndy is delivered directly (via an API connection) to your retailer on a daily basis. Your content still needs to be reviewed, by the content team on the retailer's side, so it might take up to 2 days, till your content is updated on the retailer's website.