Request a demo.
We'll show you how Syndy works.
Trusted, retailer-specific cross-category content.

Top quality content:
all content is validated by the supplier and automatically checked on quality.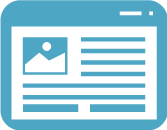 Truly cross-category:
we provide retailers with content and media for every type of product, in every language.
Real-time content flow customised to retailer needs

Stream control:
receive the content you want, when you want it and how you want it.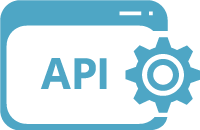 Agile delivery:
retailers can connect with a private API or by downloading content (excel, CSV, XML…).

Plug & Play:
Syndy integrates with most PIM/DAM systems and GDSN to import existing content for suppliers.
Improved supplier and retailer collaboration.

Supplier activation:
we ensure high-engagement from your suppliers for content delivery within weeks.

Direct communication:
retailers can access the contact details of every supplier on Syndy, or send messages.

Great user-experience:
using the platform couldn't be easier. Syndy was designed to make our users happy.
Want to see Syndy in action?