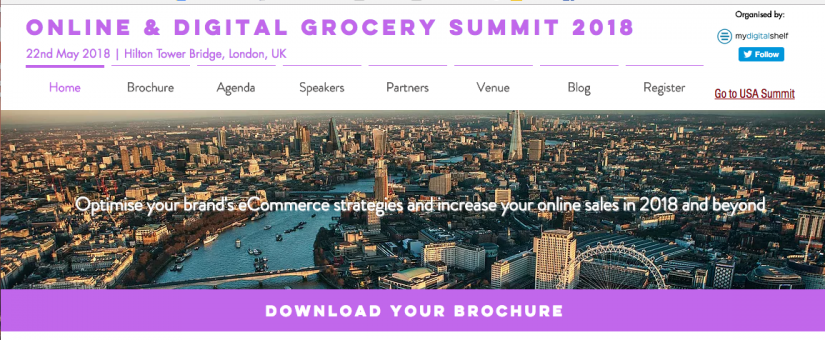 Posted by Pierre Dupuis-Blankevoort
On May 31, 2018
brands, content, e-commerce, egrocery, FMCG, future, Grocery, Online, retail, technology
Forward-thinking leaders in Ecommerce are continuously on the lookout for new ideas and trends that can inspire their strategies in this fast-paced environment. Over the last few years, "My Digital Shelf" has organised the Online and Digital Grocery Summit, an event taking place in London that acts as the ideal meeting place for both Retailers and Suppliers to discuss and exchange about the latest opportunities in the online grocery sector. Expert speakers discuss and debate how brands can optimise Ecommerce strategies and take advantage of grocery's fastest growing sector.
Given Syndy's role as a leading technical tool connecting both Retailers and Suppliers, it was natural for us to attend this event. Here you will find a quick write out about some key insights from the conference, and its resonance with the services we offer at Syndy.
Key Ecommerce Insights
The presentations at the conference were focused on five themes:
The importance of building trust in partnerships
The efforts needed to build capability
International perspectives in the ecommerce field
How to win in omni-channel representation
The future of ecommerce
Resonance with Syndy
Some comments made during the presentations were especially relevant for what we do at Syndy. Syndy acts as a platform where retailers and suppliers can upload and share rich content. The roots of the company can be found in content creation, as it was a trailblazer in identifying the need for rich content.
Curious what can Syndy do for you?
Check out our latest slide deck.
All in all, both suppliers and retailers insisted on the fact that the digital world is a shop window to in-store sales, and that online sales are a proven driver of offline sales.
In the end, ecommerce is a marathon and not a sprint and should be treated as such. Getting the right content is still a major need that acts as a prerequisite for ecommerce, even if some actors still do not see it as such. Given the trailblazing and innovative aspect of ecommerce, there is much room and opportunities for trial. Trends in the coming years will most likely come from unforeseen developments, but the end goal should always be kept in sight: ecommerce exists to simplify the customer's lives.
Many thanks to Sarah Kingham for organizing this event, and check out "My Digital Shelf" for other similar events!
Posted by Pierre Dupuis-Blankevoort
On June 11, 2020
Hi there, Every month new third-party connections are added to the Syndy Connect program. Brands that use Syndy's...

Posted by Stefan Waljaard
On May 12, 2020
It all started at the beginning of March, the Corona madness. All of a sudden the whole world is...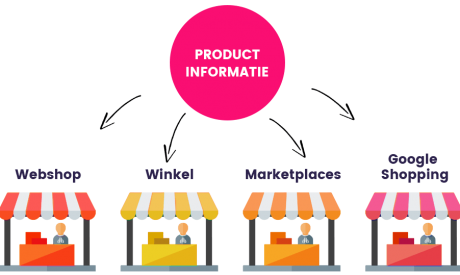 Posted by Pierre Dupuis-Blankevoort
On May 9, 2019
Mei 9 | Amsterdam De universele productinformatie-taal Hi! Wij – Chiara en Frederiek – hebben de afgelopen maanden de PIM/DAM...