Empowering Brand teams
with Syndy's award-winning all-in-one Product Content Exchange Platform
Management
Distribution
 Optimisation
 Sourcing
or scroll down for key platform features
 Meet the 'Template Exporter'
Forget filling in content templates for each of your retailers. With Syndy you upload content once, which then automatically gets mapped to every retailer format. You can easily generate custom product content exports and send it to your retailers, or publish content directly by API.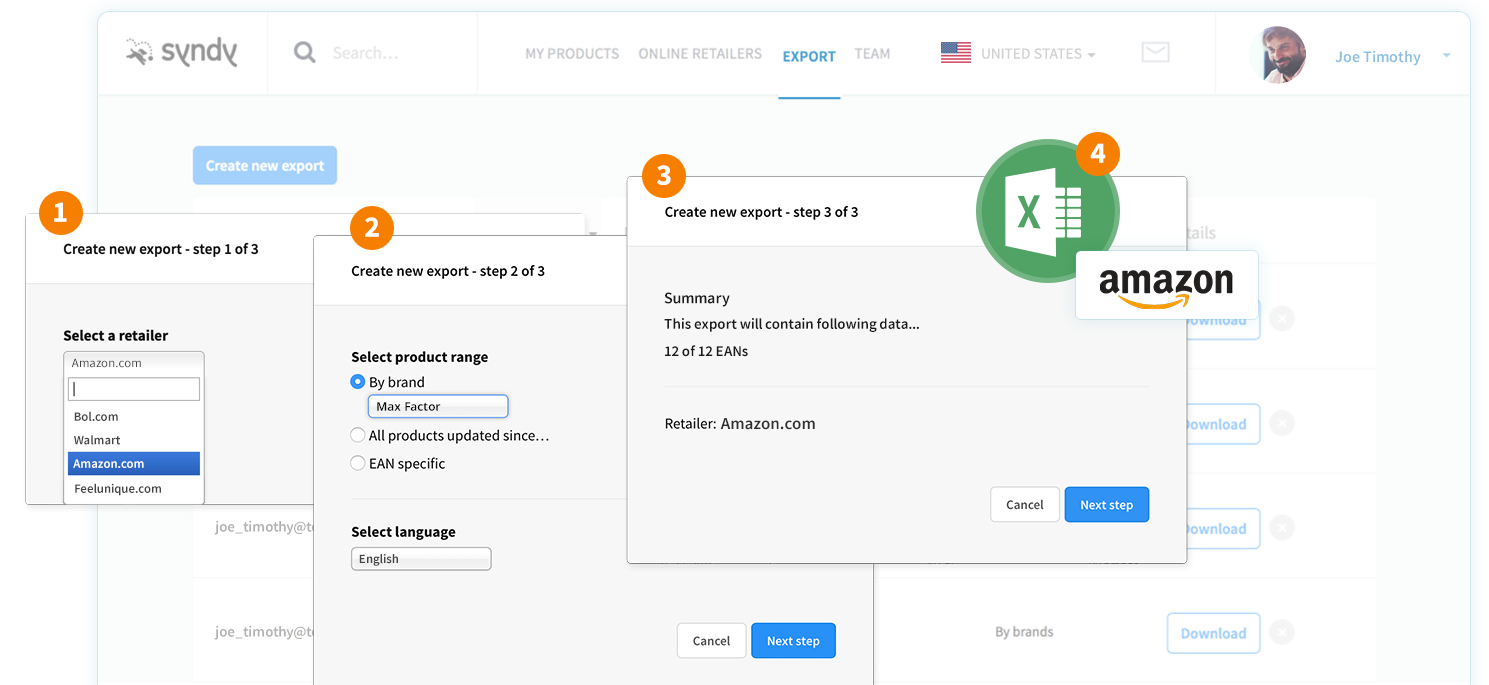 Advanced PIM & DAM
Yes, that's right! Syndy was designed to be super easy. You can store, organise and update all your e-commerce product content in one simple and easy-to-use cloud environment.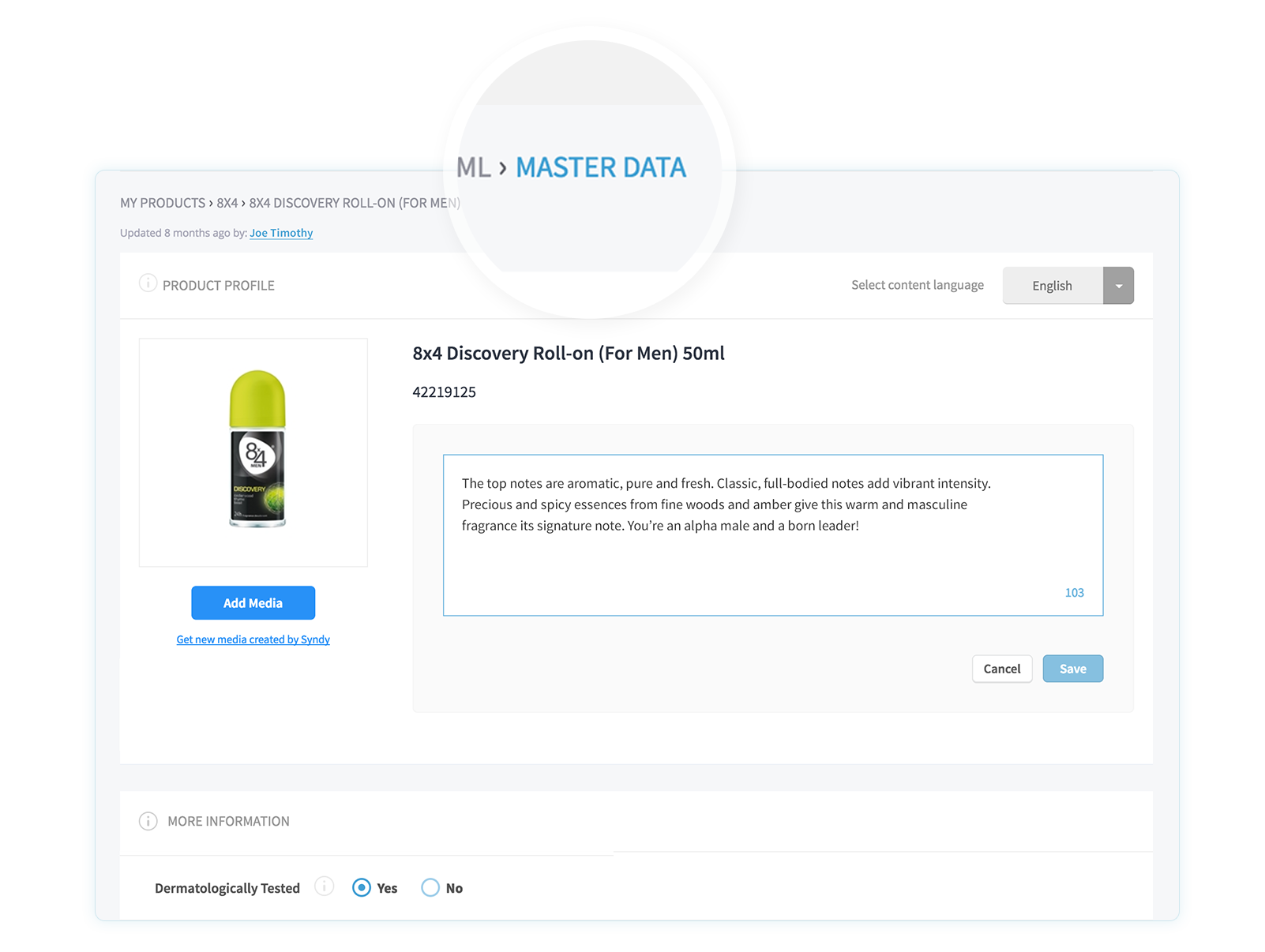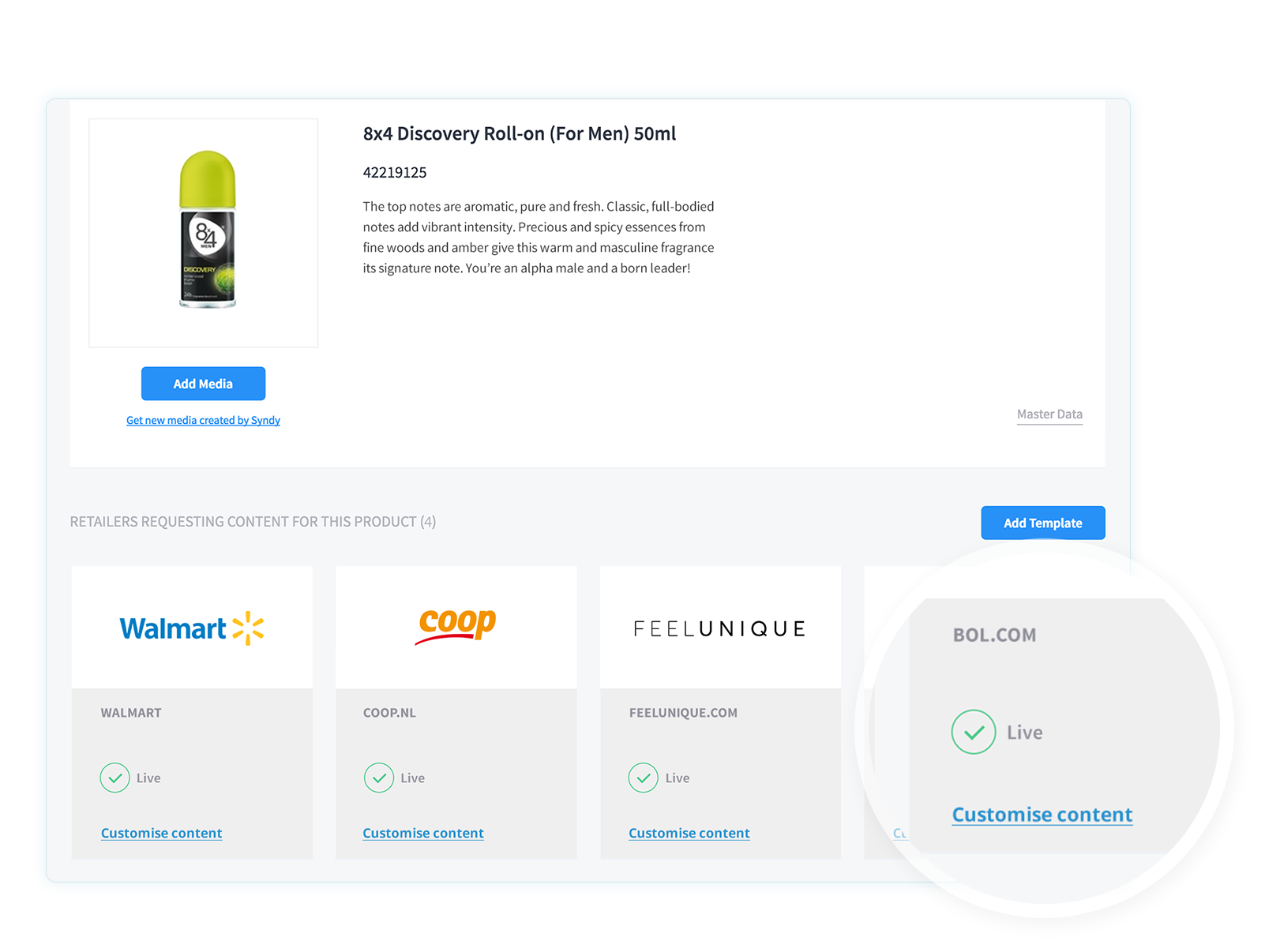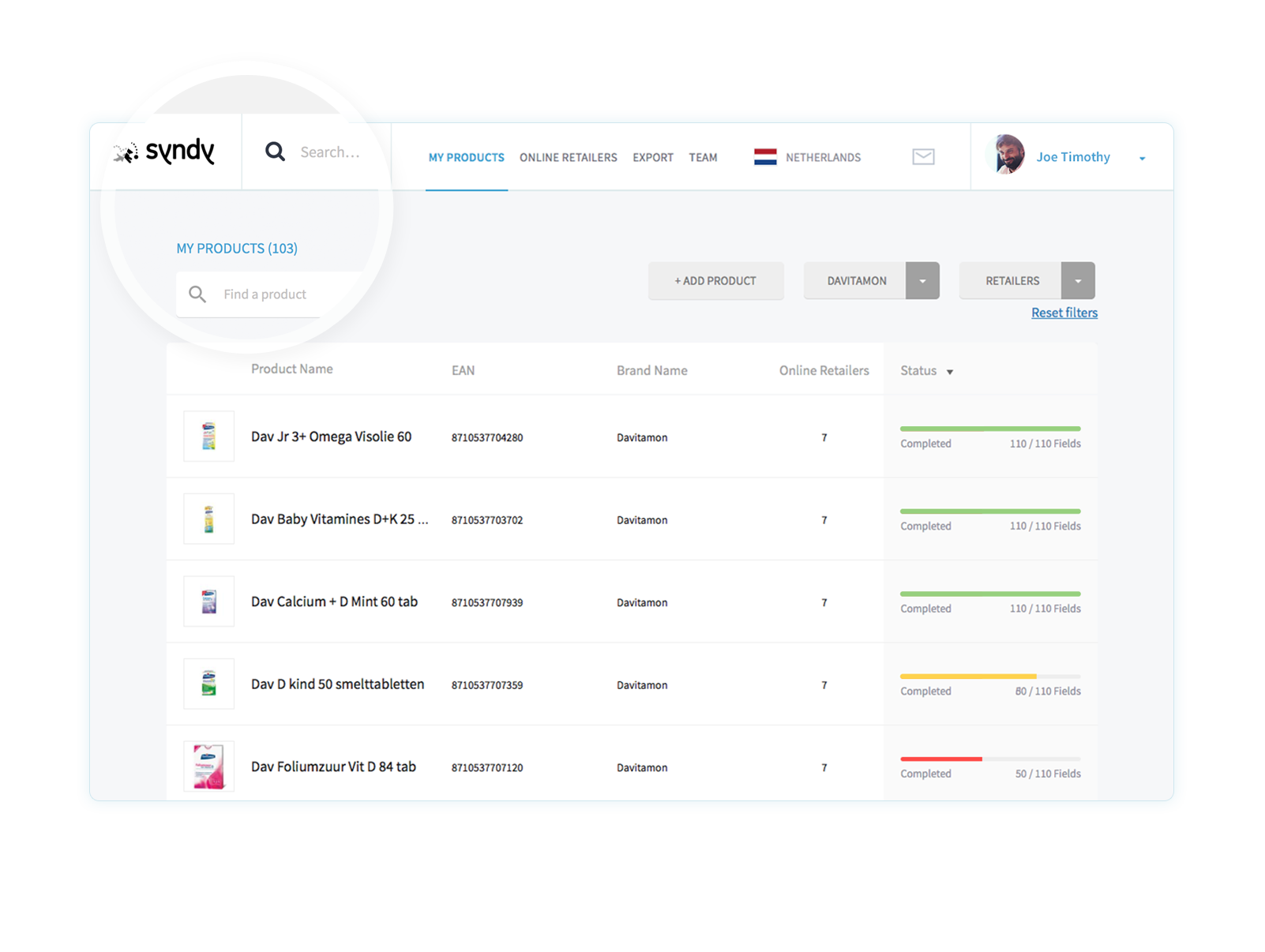 Content & assets
Manage all your product content and digital assets in our secure cloud environment.
Retailer customisation
Make edits to your master data and send your retailers custom and SEO optimised product content.
Powerful search
Syndy is powered by ElasticSearch which makes it easy for you to find your products in a split second.
Collaboration
Syndy let's users work together effectively to help bring online product representation to a whole new level.
Work together
Invite new members to join your brand team and help you manage all your product content on Syndy.
Assign rights
Syndy's team management tool allows admins to set different content editing rights to each of your team members.
In-platform messaging
Communicate with your team members and retailers via Syndy's in-platform messaging system.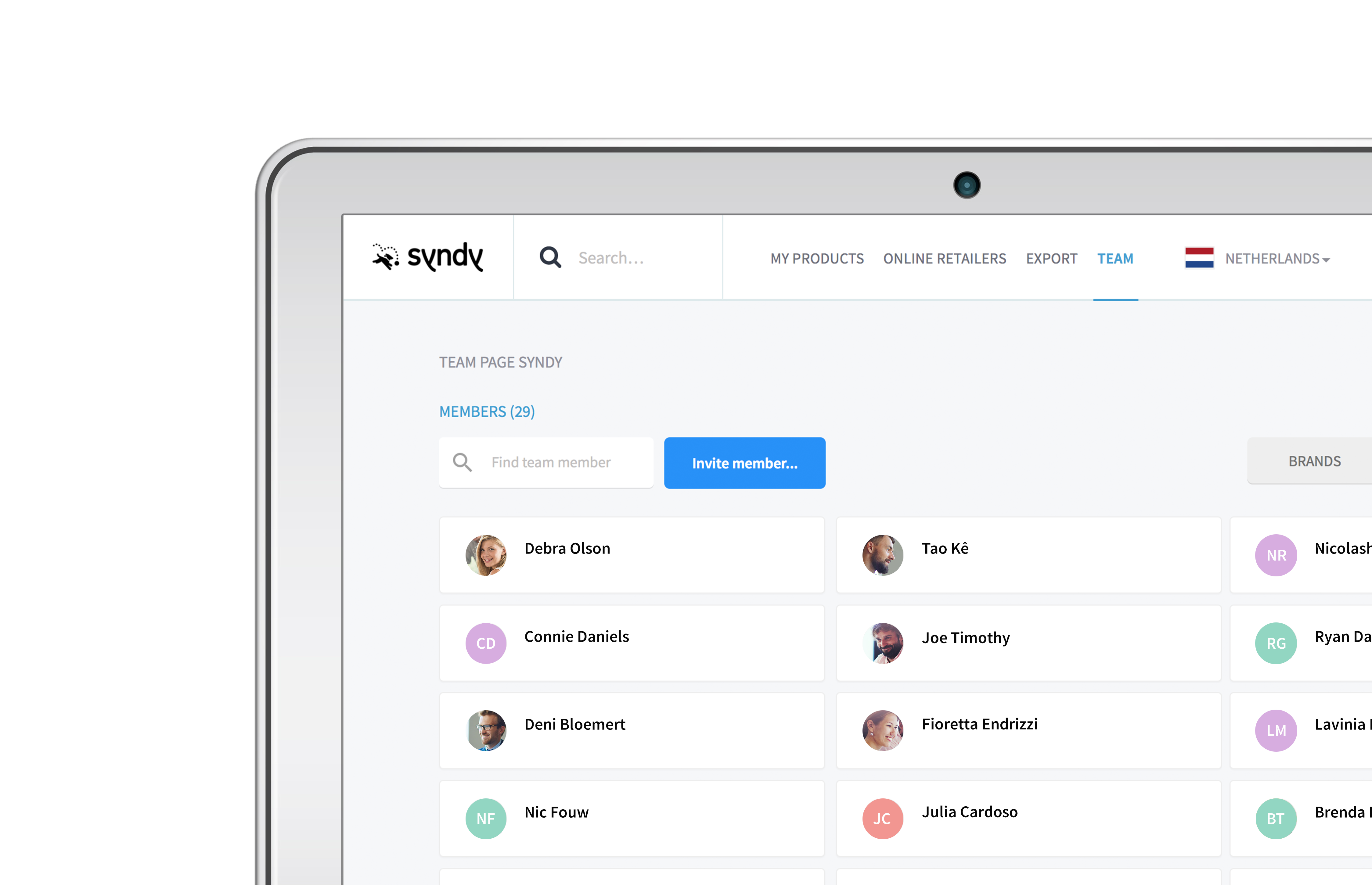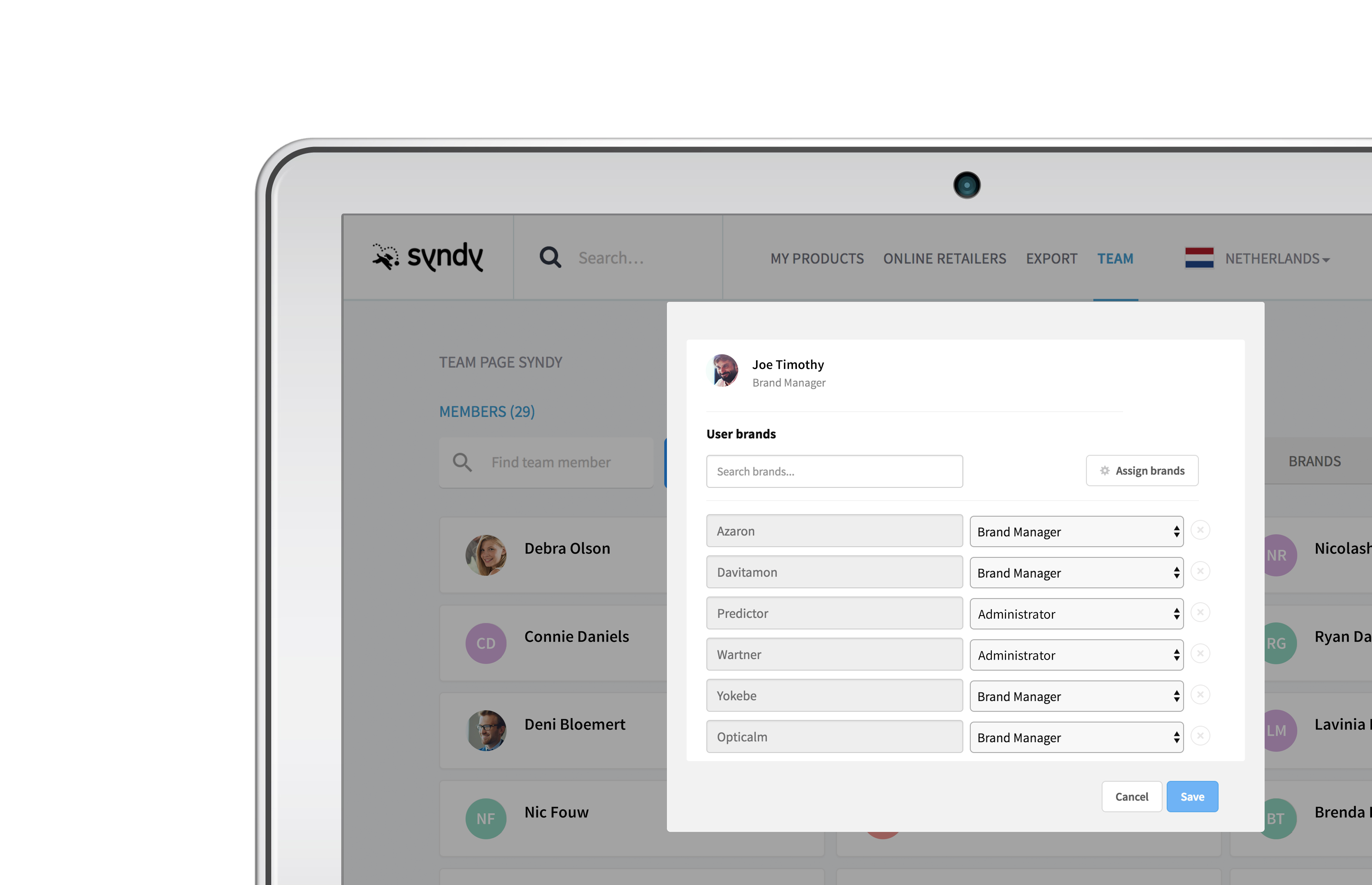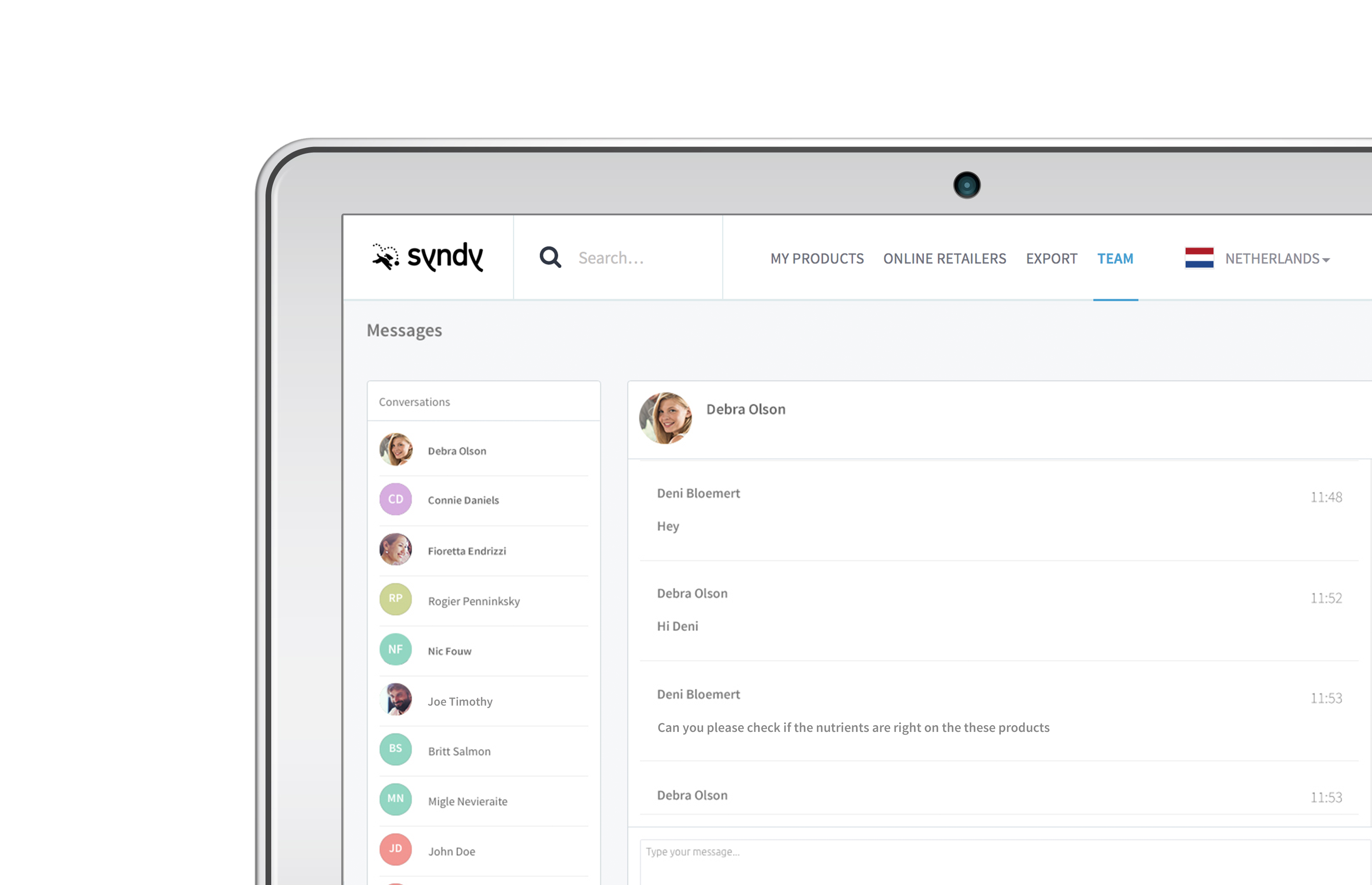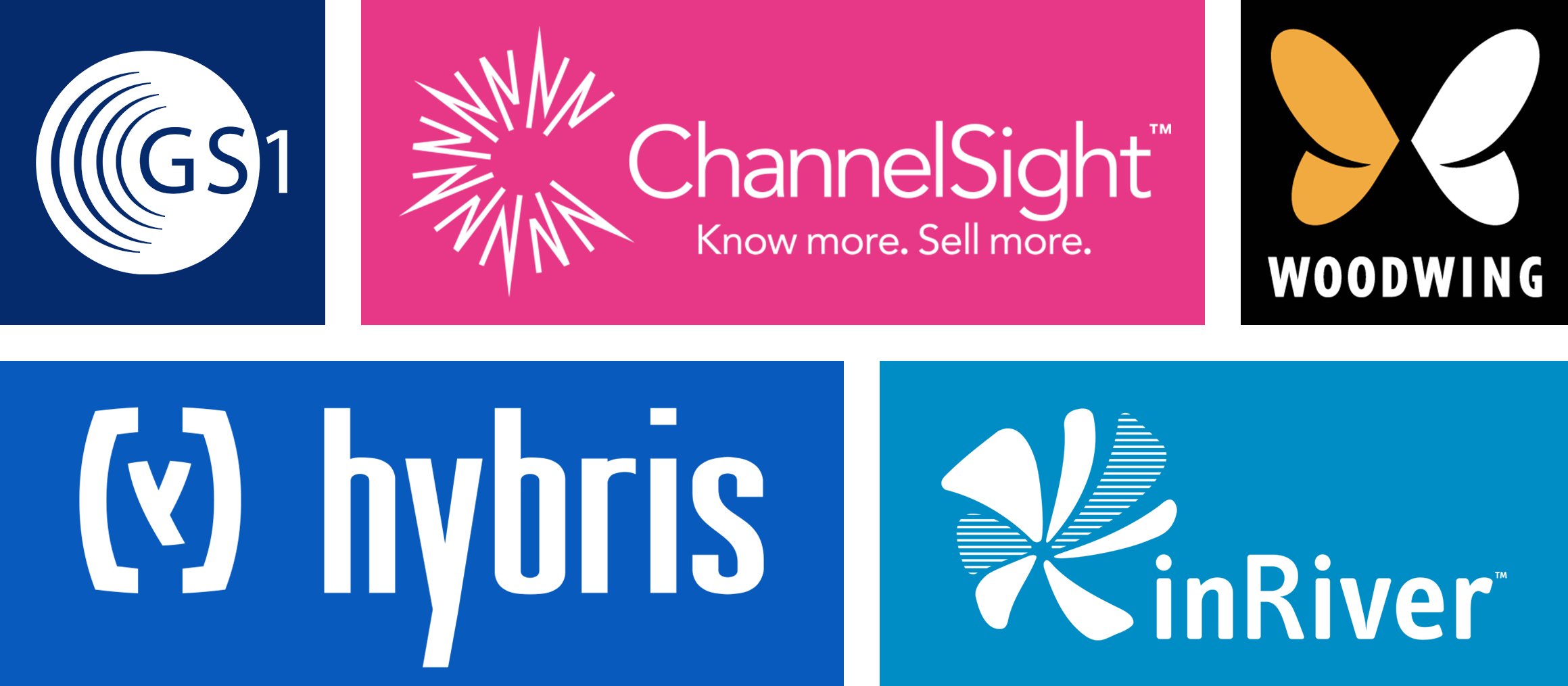 Third-Party Integrations
Want to use Syndy in combination with another technical solution? No problem. We integrate with all leading PIM/DAM solution providers. Let's automate the content flow into Syndy!
Global Scalability
Syndy's flexible database allows users to easily unlock new countries and add languages. Start scaling your E-Commerce operations internationally with Syndy!