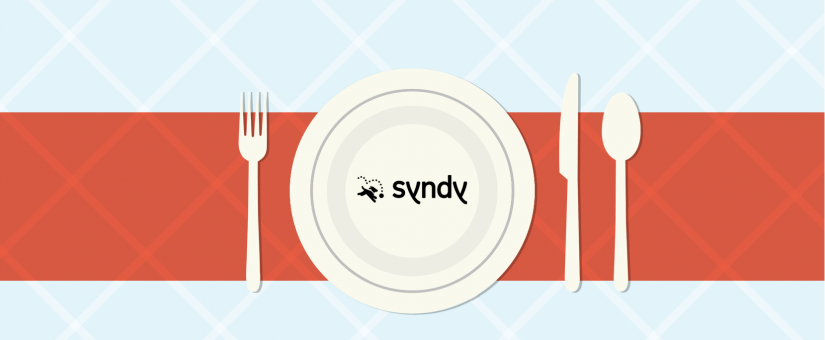 Posted by Pierre Dupuis-Blankevoort
On May 23, 2016
bites&ideas, e-commerce, Syndy
Last week we (the team of Syndy) held our traditional Bites & Ideas Dinner here at Syndy's office in Amsterdam. A casual get together with our platform users to enjoy great food and share new ideas. The goal of this dinner was to discuss the current challenges that suppliers and retailers face in developing their e-commerce offerings and see how Syndy could potentially play a role in solving them.
The participants
We had the pleasure of hosting an honorable group of guests this time. On the retailer side we had Jop van Sommeren (e-commerce manager) and his colleague Kirsten van Benthem (e-commerce merchandiser) from Coop Supermarkten joining the table; both currently in the process of launching the new online store of Coop. On the supplier side we had a delegation from Lassie led by Daan Rijntjes (National Account Manager) and Michel de Ruijter (Demand and Logistics Coordinator). Lassie is one of the largest rice manufacturers nationwide, currently exploring opportunities in the field of e-commerce. They are already selling products on Cooponline.nl as well as many other webshops in the Netherlands.
In the course of the dinner, the participants raised a number of great questions about the key challenges to drive e-commerce expansion and the underlying opportunities for retailers and suppliers to improve collaboration in this field. Below we list 4 observations from the dinner that we saw as most noteworthy:
Observation 1: Suppliers face complexity in storing, accessing and sharing product media files with online retailers
One of the first learnings that came to our attention  during the dinner was that suppliers face challenges managing and sharing their media files with online retailers. Some suppliers still store their media files on servers with hundreds and hundreds of folders. While it is a pragmatic way to go for managing a small number of media files, things start to get complicated as the number of products grow.
Every time a supplier receives a request from one of their retailers for new product images, locating the right media file is problematic, especially if these media files were moved or updated in the past. As if that is not enough, all sorts of challenges pop up when trying to share these images. Suppliers usually send media files to retailers via email, but quite often these files are too "heavy", so they simply bounce back. And even if these assets get delivered, it is still impossible for the supplier to keep track of what imagery has been sent to which retailer.
Observation 2: There is a sales data vacuum for the online channel
Even though e-commerce is showing significant growth results in overall grocery retail, supplier companies miss precise e-commerce data to rationalise further investments in this channel. Interestingly enough this data is harder to get a hold of than one could expect. Retailers (running both online and offline businesses) usually provide suppliers with sales data that includes information about overall product sales, however this data on a channel by channel basis is hard to get. As a result, suppliers do not have a clear overview of their product performance online and can't measure the effectiveness of their online promotions or other marketing activities targeted to e-commerce.
Observation 3: Companies miss an overview about their product representation online
As we came across supplier product representation online, we learned that suppliers would like to know more about their product content issues across every online store that lists their products. In most cases, they have little control over their product content across third party websites; thus it's difficult to keep track whether their content is outdated, incorrect or incomplete. Lassie revealed that they're already using a stand-alone solution to check whether their product pricing is correct across different webshops. However a more sophisticated solution providing a full overview of their product representation is missing.
Observation 4: Consumers are into food inspiration online
The last topic that we touched upon was the consumer trend to seek for food inspiration online. To be more specific, the importance of online recipe websites and their role in driving the e-commerce business. It was an eye opener to learn how some of the product (flour, rice, spices and etc.) sales are so dependent on other products in the consumer's digital basket. If a consumer does not have a particular dish or dishes in mind when shopping for groceries online, a whole bunch of products might be left out of his/her list of consideration.
This topic soon evolved into a deeper discussion on how suppliers could use recipes as means to translate their in-store product demos to the online channel. Since retailers are investing time in building their recipe websites, an idea was put forward to let suppliers supply some of the recipes to these websites themselves and this way promote their brand online. A great way for brands to get exposure online and create added value for their consumers.
Follow-up
As we like to say here at Syndy: "where energy goes creation will flow". Having all these great people gathered around one table gave all of us plenty of ideas to think about and work on in the future. Some of these have already been put on Syndy's roadmap and await further actions. To keep this tradition going, we are already planning our next dinner which we believe, will be even more successful!
Syndy is a product content distribution platform for suppliers and retailers. Our break-through platform technology allows suppliers to deliver optimised product content to local online retailers across the globe.
Check out our most popular blog posts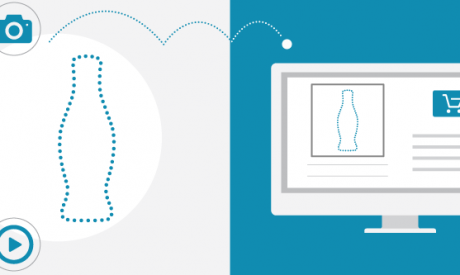 Posted by Helen Thompson
On February 26, 2016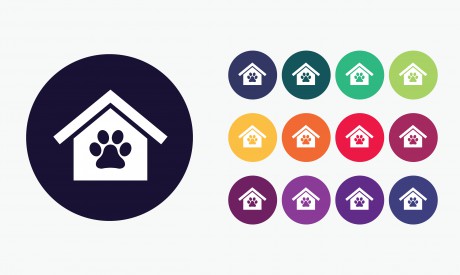 Posted by Keith Anderson
On February 14, 2016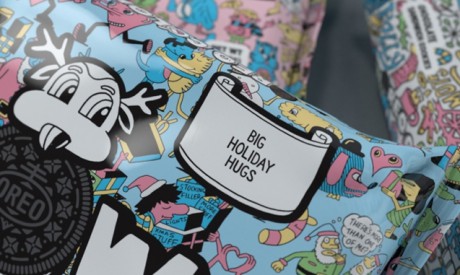 Posted by Pierre Dupuis-Blankevoort
On February 5, 2016