Our mission is to become the world's most-preferred solution for Brands and Retailers to exchange information about products, thereby helping them do online business. To do so we're developing an all-in-one platform for product content storage, management, distribution and optimisation.
Our growing team is based in our office in Amstelveen. We're a design and technology company who's founders experienced first-hand the complexity of managing and distributing product content to online retailers. Syndy was founded in 2010 to help companies take control over their product content and win at eCommerce.

Before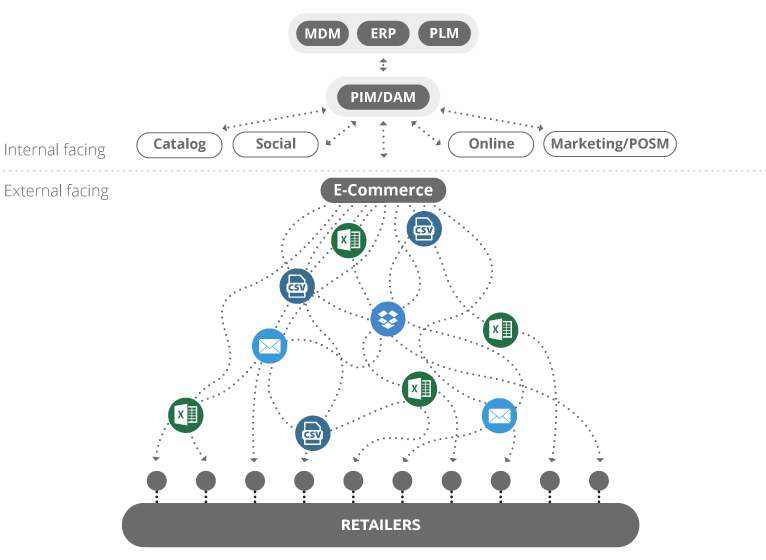 After
One unified platform to deliver product content by API or automatic export to any retailer, thereby helping Brands to save time, increase content quality and drive eCommerce sales.