Our mission is to build the world's most-preferred product data exchange, thereby helping brands and retailers do global business. To do so we're constantly challenging the 'status quo' of how companies source, manage, distribute and analyse product data.
Our growing team is based in our office in Amsterdam. We're a design and technology company who's founders experienced first-hand the complexity of managing and distributing product content to online retailers. Syndy was founded in 2010 to help companies take control over their product content and win online.

Before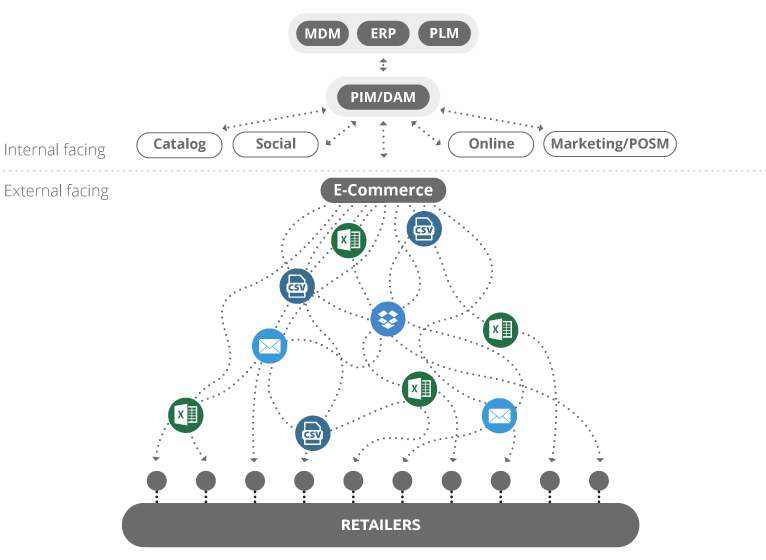 After
Syndy's platform sends e-Commerce optimised product content to any retailer across the globe, customised to their needs.