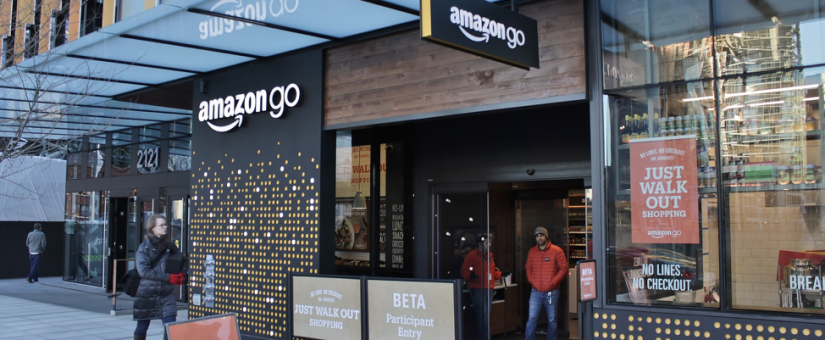 Posted by ChiaraFrederiek
On February 28, 2019
2019, ecommerce, Ecommerce Tips, Patrick Foster, sales, Syndy, Trends
28 Feb 2019 | Amsterdam | By Patrick Foster
7 E-Commerce Marketing Trends: Stay Up to Date to Improve Sales
_____
With the rapid growth of the ecommerce sector comes rapid change. The digital marketing landscape is constantly shifting, and the marketing approaches that worked back in 2015 may not be enough to keep your customers happy over the next couple of years.
If you are looking to boost your sales and keep your e-commerce business from hitting a growth plateau, you need to pay close attention to e-commerce marketing trends and stay as up to date as possible.
Why? Because if you don't provide customers with the experiences and benefits they are looking for, your competitors will win.
To help you out, we have compiled a list of 7 e-commerce marketing trends that are going to shape the way business is done in 2019 and beyond.
Personalization
43% of shoppers prefer companies who offer personalized experiences.
More importantly, 41% of customers jump ship and switched companies because of a lack of personalization. If you want to stay up to date in the e-commerce space, personalizing your content and product offerings to fit each individual customer is a must.
Keep in mind that personalization is no longer just about including your customer's name in your marketing emails or sending them product offers that are related to their previous purchases.
If you want to stay up to date in 2019 and beyond, you need to think about using machine-learning algorithms to personalize user experiences, social targeting, and even your pricing. From an email marketing perspective, it's pretty easy to personalize with an email marketing tool like Mailchimp. You can create attractive, professional-looking email campaigns and send out offers and information tailored specifically to each customer.
Customer service automation
When it comes to customer service, speed is essential.
From answering customer queries to handling pizza deliveries, customer service automation tools are becoming more and more popular. If you are thinking about making a forward-thinking investment into your e-commerce business, this could be a pretty important one.
By 2020, 85% of customer service queries will be handled without a human agent. So if you haven't hopped on the bandwagon of chatbots and customer service automation, now is the time!
Multi-channel or omni-channel shopping
73% of customers use multiple channels to do their shopping, and, according to Forbes Insights, using more than one channel could increase customer lifetime value by as much as 30% for businesses.
If you're using a modern CMS, you should have access to various cross-channel integrations in the form of add-ons, plugins or extensions that will allow you to sell through social networks and even messaging apps. See what you can find. Tools like Botgento for Magento are easy to use right away, or you can configure your own through a site like Zebo.
If you're an aspiring e-commerce business owner then assess your options first: it's good to include a number of different shopping channels, such as social platforms and phone lines. As well as through your own store, you might want to sell your products on Amazon, Etsy or eBay.
Same-day delivery
According to Stuart, 72% of consumers would shop more often and spend more money if same-day delivery was available.
Sounds like an easy way to boost sales, doesn't it?
However, warehouses still struggle with providing same-day delivery solutions. You may need to look at drone delivery and other high-tech options to take advantage of this trend.
It is not an easy job, but we can look at the success of Macy's as a great example. In 2016, they partnered with Deliv to offer same-day delivery for only $5, which helped solidify their position as one of the largest online clothing retailers. Of course, Amazon also provide same-day delivery through Amazon Prime at a similar price.
You can do the same with your company! $5 is not the delivery fee ceiling either — 73% of people say that they would pay up to $10 for a drone delivery, so you have some flexibility there.
Video content
44% of consumers say they would purchase more products from an e-commerce website that features video. If your e-commerce site does not feature video content yet, it is definitely time to incorporate some.
As far as e-commerce trends go, this could actually be one of the most cost-effective ones to take on. We are seeing a 37% increase in add-to-cart conversions on pages with video as opposed to pages without video.
Augmented reality/virtual reality
If you want to take product visualization a step further, augmented reality and virtual reality is the way to go.
Instead of checking out the product in-store, the newest augmented reality technologies lets the customer see the product right in front of them.
This approach would be particularly useful to companies who are operating in interior design as it allows the customer to visualize exactly how the product would fit into their home.
Augmented reality technology does require a substantial upfront investment, but it may just be worth it.
Houzz found that using augmented reality technology made their customers 11 times more likely to purchase a product, and kept them on their app 2.7 times longer.
Pop-up shops
Finally, although we tend to think about e-commerce marketing trends from a digital standpoint, we should not discount the appeal of seeing the products in person.
That's where pop-up shops come in.
Pop-up shops can be especially effective for e-commerce businesses who rely on seasonal trends and products. 61% of shoppers say seasonal deals are their main reason for shopping in pop-up stores.
If you don't have the funds to invest in virtual reality technology, investing in pop-up shops can definitely help you provide unique in-store experiences to customers in 2019. It's an 8 billion dollar industry for a reason!
And the flexibility of the e-commerce model (particularly through dropshipping) means you can work quickly to take advantage of seasonal traffic. Buy an inactive ecommerce business, tweak it, fill the inventory with hyper-relevant dropshipped products, then get a selection of those products shipped to you so you can run a seasonal pop-up shop.
Clear out the items you have, get as many orders as you can while the seasonal interest is at its peak, then shut down the store (or wipe it clean and sell it on) — quick, clean, and extremely profitable if you get it right.
If you are looking for a success story, Lee Broom's pop-up shop in NYC boosted his US sales by 50% in a single year. Could it do the same for you?
The e-commerce industry is growing rapidly and shows no signs of slowing down, so you need to find ways to keep up with current trends.
While some of these can be very expensive to implement (hello, VR!), there are also options available that don't cost that much, such as video content. You can pick and choose which trends you want to use for your store, but at the end of the day, all of these approaches are beneficial to keep your strategies relevant.
What did you think of our 7 e-commerce marketing trends? Let us know in the comments below.
Patrick Foster is an e-commerce expert and writer from E-commerce Tips — an industry-leading e-commerce blog that shares the latest insights and advice from the sector. He loves writing about everything from business growth hacks, to product development. Check out the latest posts on Twitter @myecommercetips.