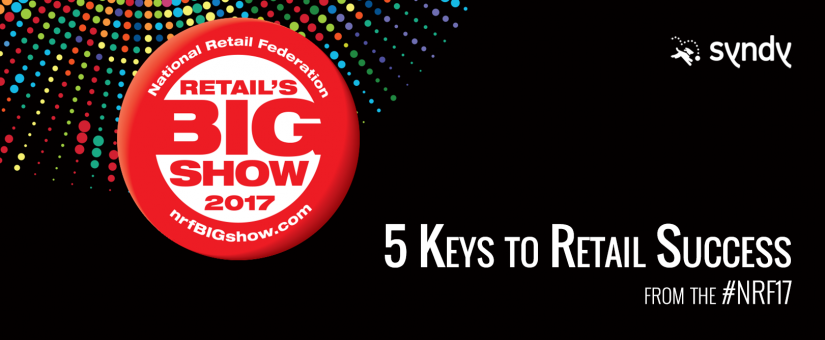 Posted by Keira Yeager
On January 25, 2017
Home Depot, NRF17, retail, Teradata, Tesco, Virgin Group
This past week, I attended the NRF Retail's BIG Show in New York City. The Jacob K. Javits Center was stocked with new innovations, connections, and solutions from over 500 exhibitors (for 35,000 attendees!), to revolutionize the retail industry. Beyond the impressive stalls, there were a number of panels and presentations from industry legends – among them Virgin Group Founder Richard Branson, Teradata CTO Stephen Brobst, Tesco CTO Edmond Mesrobian, The Home Depot VP Integrated Media and Marketing David Abbott, Fashion Designer Rebecca Minkoff, and many more.
Beyond our exciting new partnerships, business opportunities, and silly freebies, I left the show with endless insights. In order for your company to keep up with the ever-changing retail industry in 2017, follow these 5 Keys to Success.
1. Predict (& Plan!)
In a discussion on data-driven innovations, Teradata CTO Stephen Brobst stated, "Looking in the rear-view mirror has value, but if you look too long, you'll crash – focus on today's data today, not today's data tomorrow". Businesses, like data, must be understood and reasoned in the here and now, and always be looking forward. Sensors must be in place to collect data as soon as it becomes available (clicks, views, etc.), and action must be taken in near-real time.
Brobst also stated that "the path to purchase is increasingly more complicated"; further proving the importance of predicting needs, and serving what they are trying to achieve. In both the prediction and delivery of those needs, personalization and customization are crucial. When points of communication are planned for and optimized, a relationship can be managed before, during, and after a sale.
2. Innovate (or Branch Off)
Retail must be an ever-evolving entity. People who own a retail business must maintain a spirit of entrepreneurship and continue to work for the future of their business. They must follow new trends or even create spinoff businesses to survive, per industry legend and Virgin Group Founder Richard Branson who promotes "perpetual revolution; if you don't do it, someone will do it to you".
Take Branson's newest venture; Virgin Galactic; which aspires to be the first commercial space line. We all know Virgin as a connector of people, so why shouldn't they shoot for the stars?
Or another example; Avery Dennison. You know them for their paper, creating labels for mail. Now, they are creating labels for smart apparel through their Janela™ Smart Products Platform, powered by EVRYTHNG. Why just let you send letters in the mail – when they can let you send information across new tech channels?
3. Team Up
In his opening remarks at the show, NRF President and CEO Matthew Shay stated "This show helps the retail industry speak in a singular voice… and supports the people that make this industry great". At the end of the day, we all have a common goal of success for our businesses. Walking the halls of the NRF, we identified many companies with similar visions to ours, or complimentary offerings that could strengthen our story – whether in an effort to branch off or further realize our own value. At Syndy, we understand the value of the singular voice, whether that comes from within our walls or through our ever-expanding network.
    a. Concentrate on Staff:
Per Richard Branson; 'Draw a circle around each of your employees. Focus on what is in that circle, make it work well, and then expand it. Over time, circles will overlap and expand from just covering that person to covering their neighborhood, their environment… and beyond'. For success in business, you must promote multi-faceted success for your employees. Employees want a greater purpose and impact than just the bottom line. Yes, profit is important, but success is a direct result of a healthy working environment; many fulfilled and motivated parts working well together.
    b. Delegate
Richard Branson assured the crowd; "I find people better than myself to run my companies". He found value in finding the best people for each job, and allowing them to both succeed and fail. He promoted an environment of positive reinforcement rather than punishment and criticism. He also stated, "a good leader has to be a good listener".
Delegation is highly motivating and bridges the gap between shareholders, managers, and employees. Delegation promotes the sharing of information, expertise, and ultimately success.
    c. Build an Ecosystem
Teradata CTO Stephen Brobst encouraged companies to allow many technologies, ideas, and solutions to inter-operate and work together. He believes that integrated data has higher value than separated islands. To succeed as a business, all of your parts must work together – no matter how different or far away they are. In light of this, Tesco has launched Mewbase; an open-source project for writing event-driven services and applications.
    d. Establish Partnerships
Perhaps my most valuable insight from the show is that external partnerships are increasingly more valuable for companies. Most tech solutions exhibited at the NRF Show proudly marketed 10+ external partners; companies that offer complimentary technologies which plug into theirs. Especially for small companies, partnerships provide validity to your model and expand your network exponentially.
4. Use Customer Data to Engage
To stay relevant [and competitive], companies must reason on information right when it becomes available. Time circles are getting shorter. Marketing and Advertising company Studio Squared found that the average human attention span has decreased from 12 seconds in 2000 to 8 seconds today. We must adjust to this. We must make entry points easier – making it easier for shoppers to engage and ultimately become customers.
Companies must use customer data and information to personalize and customize all points of communication. Home Depot VP Integrated Media and Marketing David Abbott addressed the fact that 85% of data has location information; which can be used for geotagging and other paid search benefits, local inventory ads, and targeting customers according to region or season. He assured that identity is the core of personalization, and getting identity right is not simply about who the customer is, but also where they are – and when they are (age, season, etc.).
Customer data can also be used to customize promotions. Loyalty programs, for example, should not simply be about offering a discount. Different customers perceive value differently. Understand what your customer wants, and create value that is customized to them. Once they do ultimately buy, use their feedback and recommendations to innovate new products or adjust current assortments. And if you can drive that to social, even better.
At the NRF Show, Fashion Designer Rebecca Minkoff highlighted her new Connected Store; an excellent case of customer engagement that bridges the gap between the in-store and online experience. The Connected Store; an interactive experience within the store; allows shoppers to control their fitting room, receive product recommendations that they can send to social profiles, and enjoy a free stylist.
5. Solve the Problem
No, I can't tell you what the problem is.
Virgin Group Founder Richard Branson advised that companies must adopt a problem and use entrepreneurial skills to solve it – and they will end up solving more problems than ever. It is important to think big picture, and not only solve in-store problems or only online problems. While engaging your customers, and understanding your business, you must always think about what people want.
Do your customers want easy checkout? Try Diebold Nixdorf's newest interactive technology; the Extreme Self Checkout.
Do they want delivery tracking? Give them control with Convey.
Do they want an at-home experience with similar attention as they receive in-store? Lean them towards Salesfloor; where they can interact with in-store associates and shop a personalized selection from the comfort of their home.
And my favorite. Do your customers want assurance that what they are promised online is in fact what they are getting? Then, adopt Syndy; an E-Commerce platform for brands to optimize customized product content to retail webshops. Syndy distributes, optimizes and manages retailer-specific product content; creating a win-win for retailers and brands (and end-users!).
Remember, the problem in your company may be fluid. In order to keep solving it, keep asking questions. Teradata CTO Stephen Brobst said it best; "Finding the questions if very different from looking for the answers. Sometimes the answer is a new question. Then, when you answer that, you get a product."
Syndy in a nutshell:
Syndy is a product marketing tool for brands to distribute, optimise and manage product content across retailer websites. We help companies grow online sales and drive efficiencies.
Check out our most popular blog posts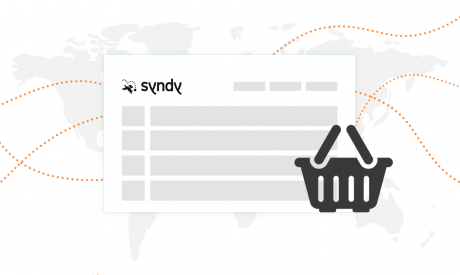 Posted by Keira Yeager
On December 15, 2016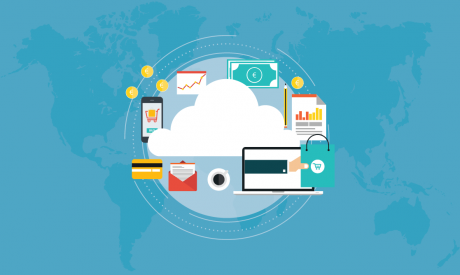 Posted by Pierre Dupuis-Blankevoort
On January 20, 2017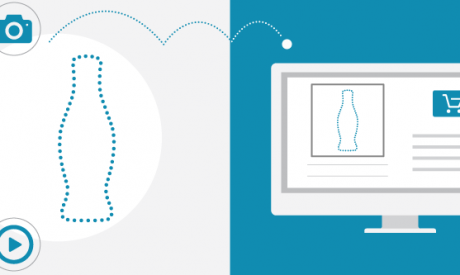 Posted by Helen Thompson
On February 26, 2016