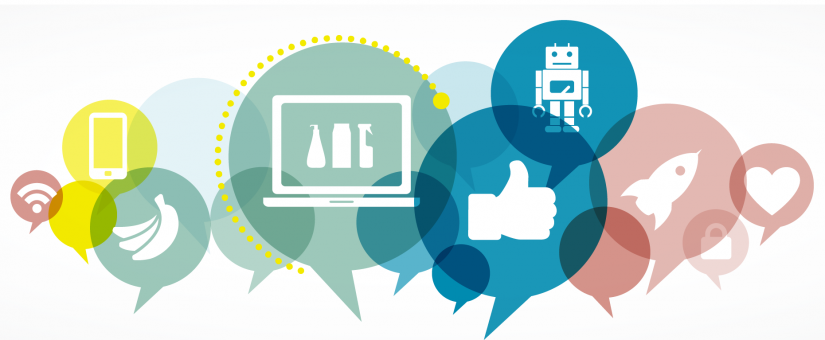 Posted by Helen Thompson
On October 1, 2015
Aeropostale, Beauty, Bethany Mota, bloggers, boohoo, ecommerce, fashion, Feel Unique, Fleur de Force, FMCG, Tanya Burr, vloggers, youtubers, Zoella
The power of the consumer voice is one of the hottest trends in ecommerce at the moment. With 88% of consumers trusting an online review as much as they do the advice of a friend, brands are increasingly resorting to communication using the consumer voice. But what about when that consumer is no ordinary consumer? What if the consumer leaving a review and heaping praise on a product is a social media influencer with millions of followers? The recent emergence of YouTube vloggers (video bloggers) and bloggers as a powerful marketing tool has meant that many brands – especially in fashion and beauty ecommerce and more recently food and drink online sales – have sought to feature social media influencers on their webpages in order to generate traffic and ultimately sales.
The Converting Power of Reviews combined with the Selling Power of Video
The converting potential of consumer reviews in ecommerce is undeniable. This is because reviews – written by ordinary shoppers – incite trust in a way that no manufacturer-written description can; a survey carried out by online review site EXPO revealed that consumers trusted reviews nearly 12 times more than brand-written content. Product videos, meanwhile, are arguably the most effective type of product content, boosting conversion rates by up to 144%.
This is the very crux of the YouTube-marketing-sales phenomenon, as in the YouTuber marketer these two extremely effective types of product content collide. Indeed, one leading vlogger has been described by the Financial Times as an "online big sister, agony aunt, ultimate style guru and key to the hearts and minds of millions of…young shoppers," and a "crowd-sourced people's champion." Informative and engaging content produced by a down-to-earth spokesperson sitting in their bedroom at home, these videos retain all the appeal of the customer review or a friend's personal recommendation, only with a much larger audience. Let us consider the hashtag #essiebuttoneffect as an example. The hashtag is used by followers of Canadian beauty guru Essiebutton whenever they have bought a product on her recommendation. A quick search of the hashtag on Instagram or Twitter reveals a depth of products, from food to foundation, all bought at this supposedly 'normal girl''s recommendation.  
The advantages of collaborating with such a social media influence as a retailer or as a brand then, are three-fold:
Publicly partnering with an influential blogger will drive traffic from their content (be it on Twitter, YouTube, Instagram or Facebook) to your webshop, as well as giving the brand exposure to millions of followers.

The YouTuber's everyman appeal will give their positive review an air of authenticity and credibility.

Featuring a influencer's picture, video, tweet or review on your product pages will enrich your content and ultimately increase sales. 
"We have the beauty consumers' attention, and that's something commercials and ads don't have… Brands can spend $20,000 on a billboard, and that can't even guarantee them sales, but when you have a real person telling you the pros and cons of products, and actually showing you how to use them, you can see the impact."
2. The YouTuber's everyman appeal will give your product credibility
Closely associating your product with a blogger will harness the power of their praise
But brands are now starting to go beyond simply trying to get mentioned on YouTube. Indeed, many brands are now directly working with these stars, using bloggers' names and faces in order to promote their own product lines as they harness the power of the consumer voice on their own channels. Eylure, a brand of fake eyelashes, have recently released a line featuring beauty blogger Fleur de Force, while Tanya Burr has attached her name to a makeup line from Eye Candy, an announcement which prompted the largest waiting list ever for the brand.
In the photo below, Fleur de Force is pictured modelling the eyelashes, thus confirming her affiliation with the product. This effect is only heightened when we consider the product title, which explicitly states the blogger's endorsement: "Fleur Loves." Given her huge online following and influence, this explicit linking of the product to her online presence makes the product content hugely impactful.
3. Capturing the personality of the influencer on your product pages will enrich your content and ultimately increase sales
Aeropostale captures the blogger's personality at every level of Product Content for Maximum Impact
Aeropostale, a leading American fashion retailer for 14-17 year olds, have been collaborating with US YouTuber Bethany Mota since 2013. Mota, having previously partnered with Forever21 and JCPenney, is a tried and tested sales generator for youth-orientated brands. Her Aeropostale product pages are clearly marked by her brand and personality; from her signature fashion as she models the clothes herself, to her trademark style of communication, as she writes in the first person ("I, "my") to her fans ("you"). And this wasn't an empty sales tactic; following the unveiling of the Mota collaboration, Aeropostale saw a significant lift in sales, both on- and offline. There was also  huge increase in brand awareness among Aeropostale's target demographic, with a rise of 24% in Google searches for the brand. An advert featuring Mota for the brand that was posted both on YouTube and on the website got over 2.6 million views, with 19 million impressions and an impressive 7.65% click through rate from YouTube. The success of the Aeropostale line is only a hint to what similar strategies could sew for food and drink brands.
Embed a video rave for increased user engagement and sales
Of course, video is the original format for most of these stars, and the way in which they originally made their name. Embedding a video of the star enthusiastically talking about the products that they have helped design on the product page is even more effective than featuring a still image. Fleur de Force's makeup range page on the Feel Unique website features a video where the blogger unveils all the product, talking through her design choices and how impressed she is with her line. This video increases user engagement and helps drive sales, as it becomes clear why Fleur has gained such influence in online sales – her enthusiasm is contagious.
Speaking the language of your target market will maximise your appeal
One of the biggest advantages of adopting the blogger's unique voice in your product content is that it will do miracles when it comes to capturing the imagination of your audience. It can be assumed that the blogger's audience is the same demographic as your target market, and so by mimicking the personality – vocabulary, register and humour – of the influencer, you can capture the imagination of the buyer in the same way the blogger has done. The following extract has been taken from the product description for Tanya Burr's lipgloss range. Note the use of a direct citation and a short biography, constantly reminding the shopper that this product is blogger endorsed. The use of a direct quote and lack of a traditional sales pitch also bring to mind the supposed authenticity of the blogger's word.
Untapped Potential for the Food & Drink Industry
Slowly but surely, these same tactics are spreading throughout the food and drink industry. We have already seen how association with influential vloggers through all levels of product content can increase the consumer's trust for the brand and boost sales for beauty brands, but we must also consider how this potential can be unleashed for the Food & Drink sector, too. Lifestyle bloggers are the new beauty bloggers, with healthy eating and a balanced lifestyle becoming as a coveted as a limited edition lipstick. For this reason, food-orientated videos are becoming increasingly popular: "what I eat in a day" videos, healthy food hauls, grocery hauls and how-to cooking videos all attract large viewer numbers. Many of these videos are sponsored, much in the same way as beauty videos, as food brands try and get their products mentioned to these huge potential audiences.
But once again some food & drink brands and retailers are going beyond this in their work with social media influencers. British supermarket chains Sainsbury's and ASDA have both separately created YouTube channels – Sainsbury's Food and Mum's Eye View, respectively – posting cooking videos featuring popular bloggers such as Zoella (ASDA) and Fleur de Force (Sainsbury's). These videos are linked on the supermarket websites in order to once again associate the trustworthy blogger brand with their products. Asda's work in blogger collaboration has been credited by some to be the reason why Asda is now the second most influential and engaging supermarket on UK social media.
It is clear that social media influencers have great potential for boosting sales in the food and drinks industry. While the early efforts being made by Sainsbury's and Asda are encouraging, the sector has yet to implement these stars as effectively as fashion and beauty brands have managed to do. Some food subscription services such as Nature Box have also collaborated with YouTubers, running promotions and introducing exclusive promotional codes through their video content. But in order to reap the full benefits that social media collaboration can bring to product content, it seems food and drinks brands are going to have to go one-step beyond, adapting their product pages to effectively echo their collaborators. From pictures to descriptions to titles, user-generated content is going to become as important as brand-generated content, enriching product profiles in the years to come, and these are very big users indeed.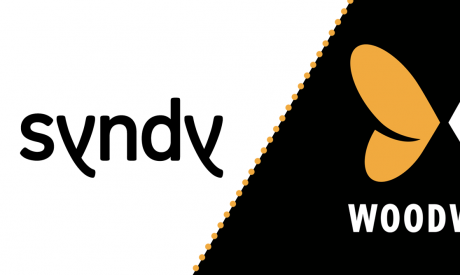 Posted by Pierre Dupuis-Blankevoort
On September 21, 2016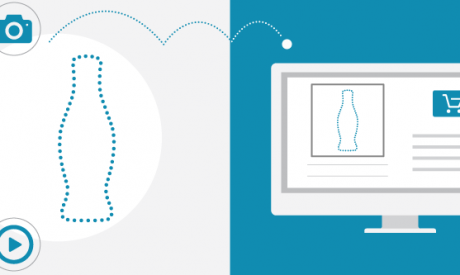 Posted by Helen Thompson
On February 26, 2016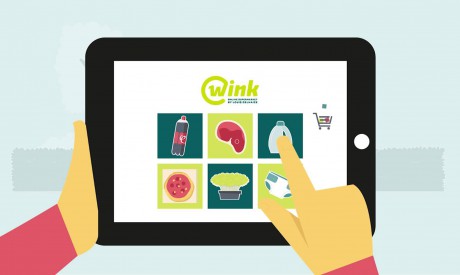 Posted by Helen Thompson
On December 27, 2015