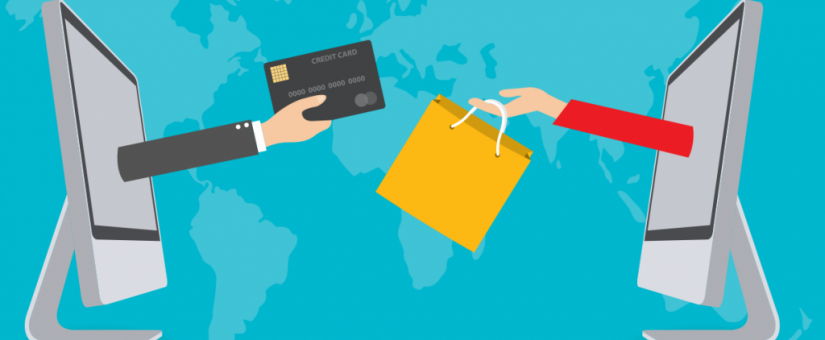 Posted by Pierre Dupuis-Blankevoort
On August 22, 2018
ecommerce, FMCG, marketing, Online, Product Content, product content distribution, retail, sales, social media, startup
E-commerce is steadily showing its worth to all industries as a crucial sales channel, and spots to be frontrunners on the eCommerce train are being taken now. This is the reason why eCommerce is treated with the highest priority by businesses operating across all fields, from pharmaceuticals to FMCG and electronics. The incredible growth of eCommerce superpowers like Amazon or Alibaba show how much potential this industry still holds, as new innovations will arise in the coming years and the industry is expected to continue its frantic growth.
Many people and businesses are unaware of the forces operating in the shadows of this realm; behind the attractive façade and user-friendly image that the eCommerce field likes to project, lie complex technical architectures and IT needs. One of those obscured elements is Product Content.
The importance of Content
When you think about it, in the offline world you buy a real product that you can hold and see. This is however not what you buy when you are online: what you buy there is an image and the product information accompanying it. This combination of digital assets and product information is what makes up the term product content and its importance and link to sales is often critically misjudged by companies and retailers alike.
Some statistics here are quite telling
3 out of 10 people leave a shopping experience because of poor content
The average person gets distracted under 8 seconds, so pertinent content and presentation is key
81% of people will only skim content online, and will read 20% of the content
First impressions about a product are formed within half a second.
Posts with imagery lead to a 650% higher engagement rate than text only
Online checkout abandonment rate averages 70%
The most influential part of the puzzle here is what we tend to notice the least. Even if the layout of a product online is crucial, this is cancelled off if it is not fuelled with the right content.
The Impact of Product Content on Sales Conversions
To fully grasp the importance of the link between Sales and content, we have to put ourselves in the shoes of the customer and fully understand the online customer's buying cycle.
Beyond the initial presentation and layout, if a customer enjoys your content, he will feel a closer bond with your brand, trust you more, and therefore be more open to conversions. Great content brings customers back after a purchase and makes your brand useful beyond just having products to buy. This helps you generate repeated purchases and increases the lifetime value of your customers.
Think about it: a customer wants to buy a new mixer but 4 websites only show the dimensions of the product but a 5th one mentions its sound level. That piece of content will be critical to his buying decision, and he will be more likely to buy from the website that provided him with that piece of information. This proves that rich content can play a decisive role for sales.
On the other hand, having poor and unattractive product content can have a negative impact on your sales:
It can cause an increase in returns; up to 40% of customers claim to have returned a product due to a mistake or lack of content.
It weakens confidence in the brand for up to 87% of users.
Only 13% would return to a store for the second time due to insufficient or confusing information

Where Syndy comes in
As the eCommerce field gets more noticed and analysed, studies have come to find that product content management tools and services are becoming more important as a solution for brands and retailers.
Syndy is a solution which combines and synchronizes data from multiple sources and spreads the right content to the right retailers.
This tool solves the complex task of synchronizing thousands of pieces of content between all sales channels for a given Brand. Leaving this process in the hands of a human team leads to errors and gaps in the content.
In short: what Syndy offers
One centralised internal all-in-one tool for all product content
PIM&DAM functionalities (management of product information & digital assets)
Solution to the manual filling of retailer-specific template issues
Takes all the manual work away and reduces manual error
Distribution to retailers, as we integrate retailer templates and export them

Conclusion
All in all, given the relative youth of the eCommerce world it is key to keep an open mind and to constantly try new things: eCommerce is a constantly mutating creature and the content of your online store should never be neglected.
Improving the product pages of your online store can seem like a tedious, hard, and difficult task to handle, but with the right tools and a listening ear for your audience, you will make an impact on sales conversions that you are going to enjoy later on.